Newsletter
---
Check out the latest edition of the Rams Interactive Newsletter.
This latest news letter takes us all the way back to the the JRMB and recaps wheat a successful event it was. Some fun news and notes from the summer and an in depth look at what may be the most confusing rule in miner lacrosse; crease play.
Click the front page to read more!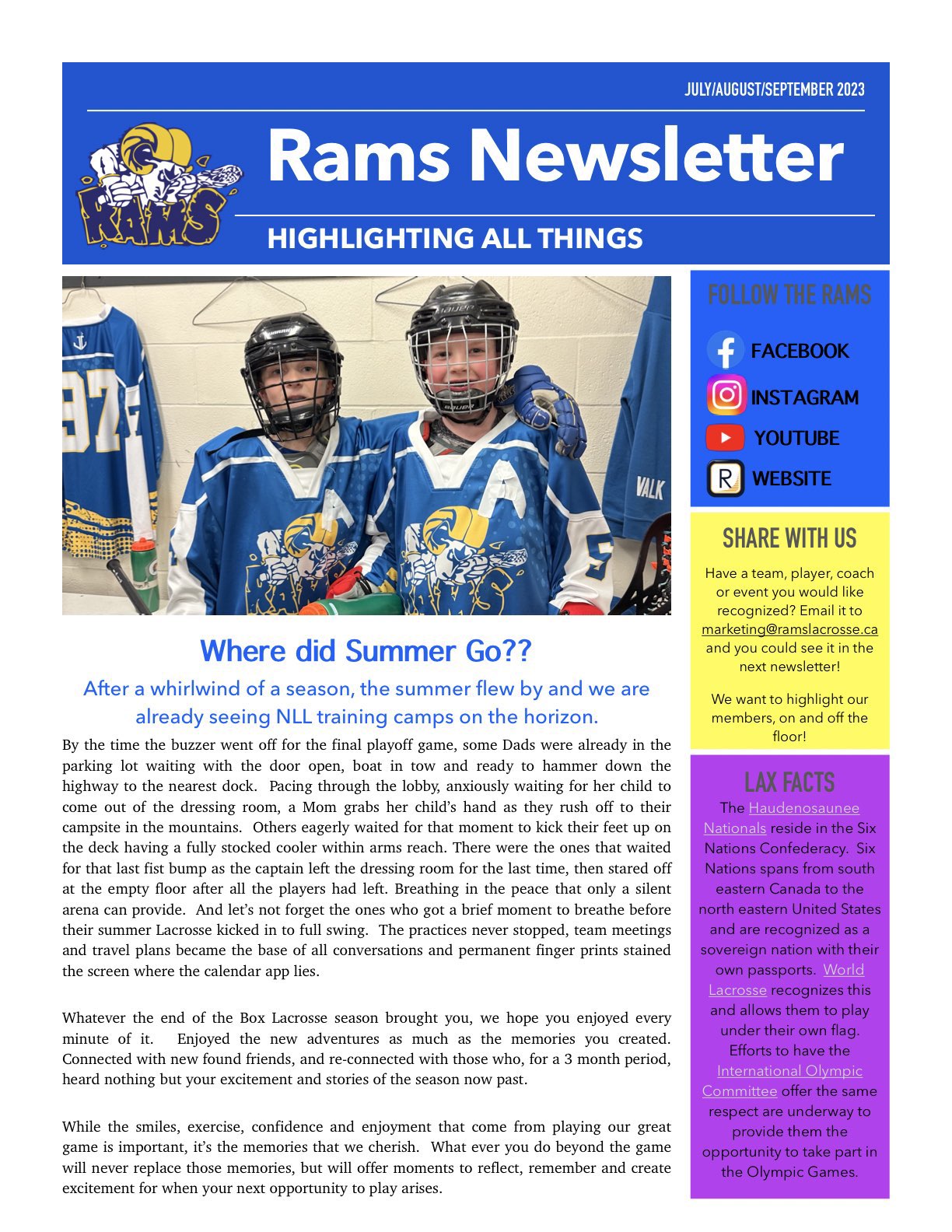 ____________________
Previous Newsletters