Newsletter
---
Check out the latest edition of the Rams Interactive New Letter.
In the March edition of the Rams Interactive Newsletter, we share the success of the Winter Drop-in Camp, info about the Drillers women led lacrosse camp and highlight former Ram and current NLL player Dean Fairall. You'll find info on upcoming coaching and reffing clinics and some very important dates happening in march as we lead up to the start of the 2023 season.
Click the front page to read more!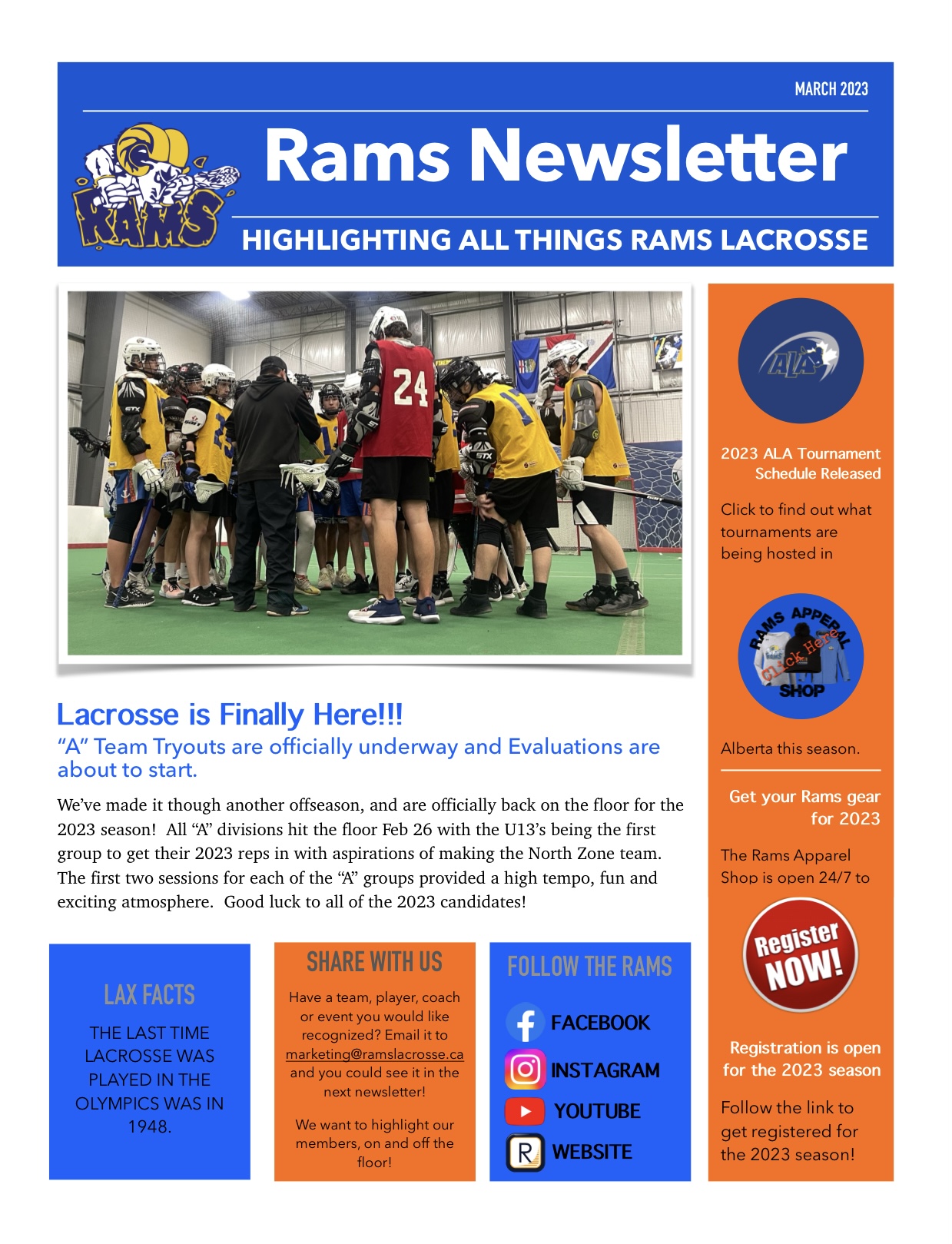 ____________________
Previous Newsletters