Coaching - Coaching Form
---
The St. Albert Rams would love to have you on board as a Coach, Trainer or Manager for the 2023 season.
Please note that in order to receive your volunteer credits for coaching, you must complete the applicable required coaching clinics for the age group that you are coaching. These will need to be submitted before the end of the regular season. Coach and Manager roles are considered volunteer fulfillment, as well as Assistant Coaches for the year in which they attend their first coaching clinic.
Prior to the season starting you will also be required to have your vulnerable sector check complete, as a requirement to be on the bench. You can request this from our Coaching Director Karlie.
Also noted below are compulsory preseason meetings that must be attended to obtain your coaching volunteer fulfillment.
____________________
Please follow the steps below to start your coaching application.
Step 1
(Coaches) If you're new to coaching, head to The Locker and register for your NCCP Number. This is where all of your coaching credentials will be logged as you complete them. If you already have an account at the The Locker, sign in and note your NCCP Number.
Step 2
(Coaches) Email our Coaching Director Karlie and request the VSC form. The letter from the Rams will allow you to request a Vulnerable Sector Check from the St. Albert RCMP free of charge. This is a requirement of all personnel on the bench.
Step 3
(Coaches, Managers, Trainers) Register yourself for your position on Ramp. Fill out all applicable fields, including your NCCP number (coaches) and upload any applicable information. (completed VSC, completed coaching clinics, first aid, Athletic Training Certifications etc…) To Register yourself on Ramp you will need to create a login if you do have one yet. If you have a current Ramp account that you have signed your child up with, you can add yourself as a family member to that account to register in the coaching tab.
Step 4
(Coaches, Managers, Trainers) Download and fill out the 2023 coaching/staff application. Once complete, email it, along with your VSC and coaching resume if applying for an "A" level coaching position, to:
____________________
Coaching Requirements:
There will be several meetings, mentorship sessions, and other training that you will be required to attend as a member of a team's staff. The following are links to the coaching process and program: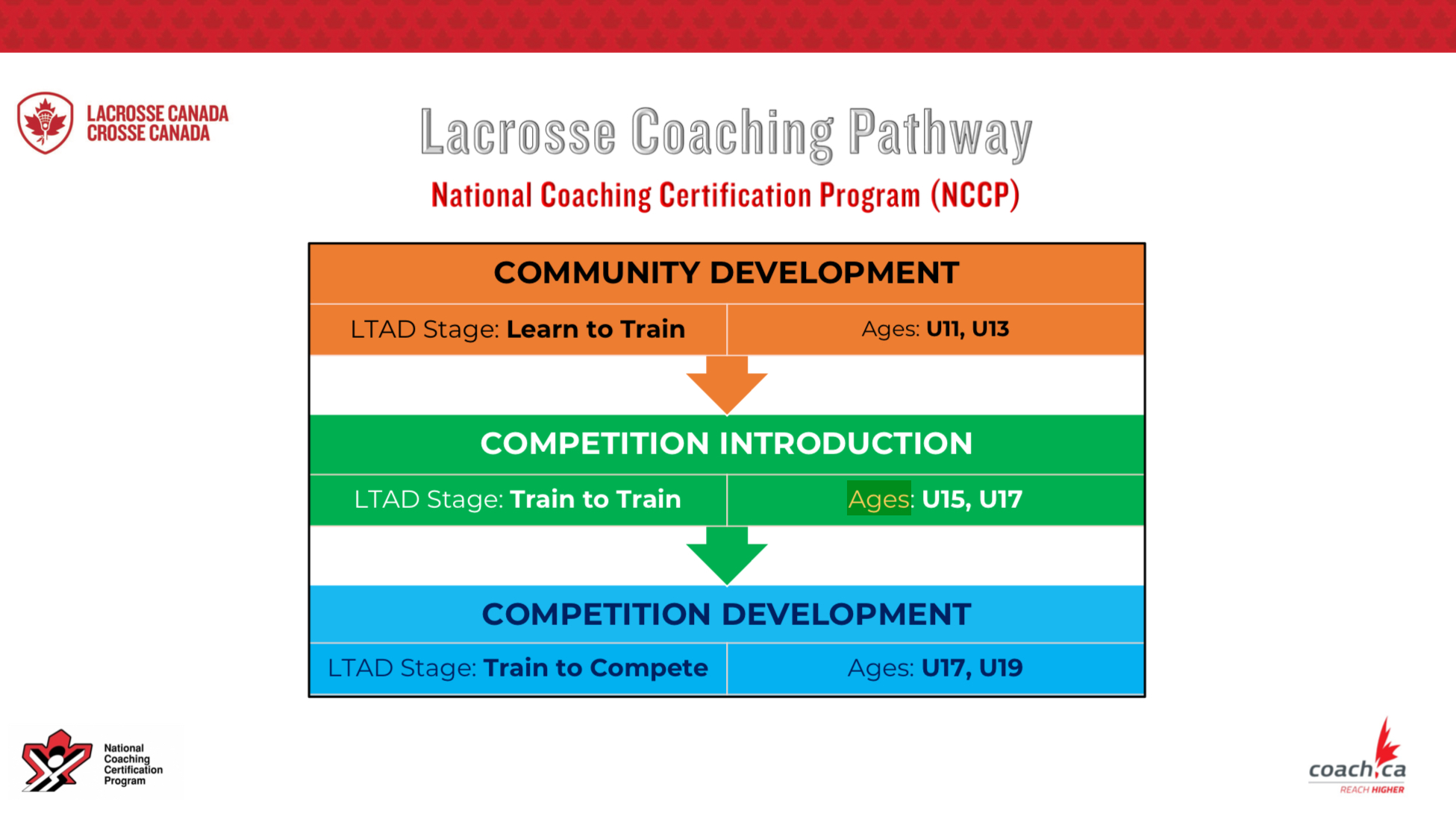 Detailed coaching requirements can be found at:
https://cloud.rampinteractive.com/ablax/files/LC%20Lacrosse%20Coaching%20Pathway.pdf
The 2023 ALA coaching clinics, across the entire province can be found at:
https://www.albertalacrosse.com/content/coaching-clinics
____________________
2023 Coaching Clinics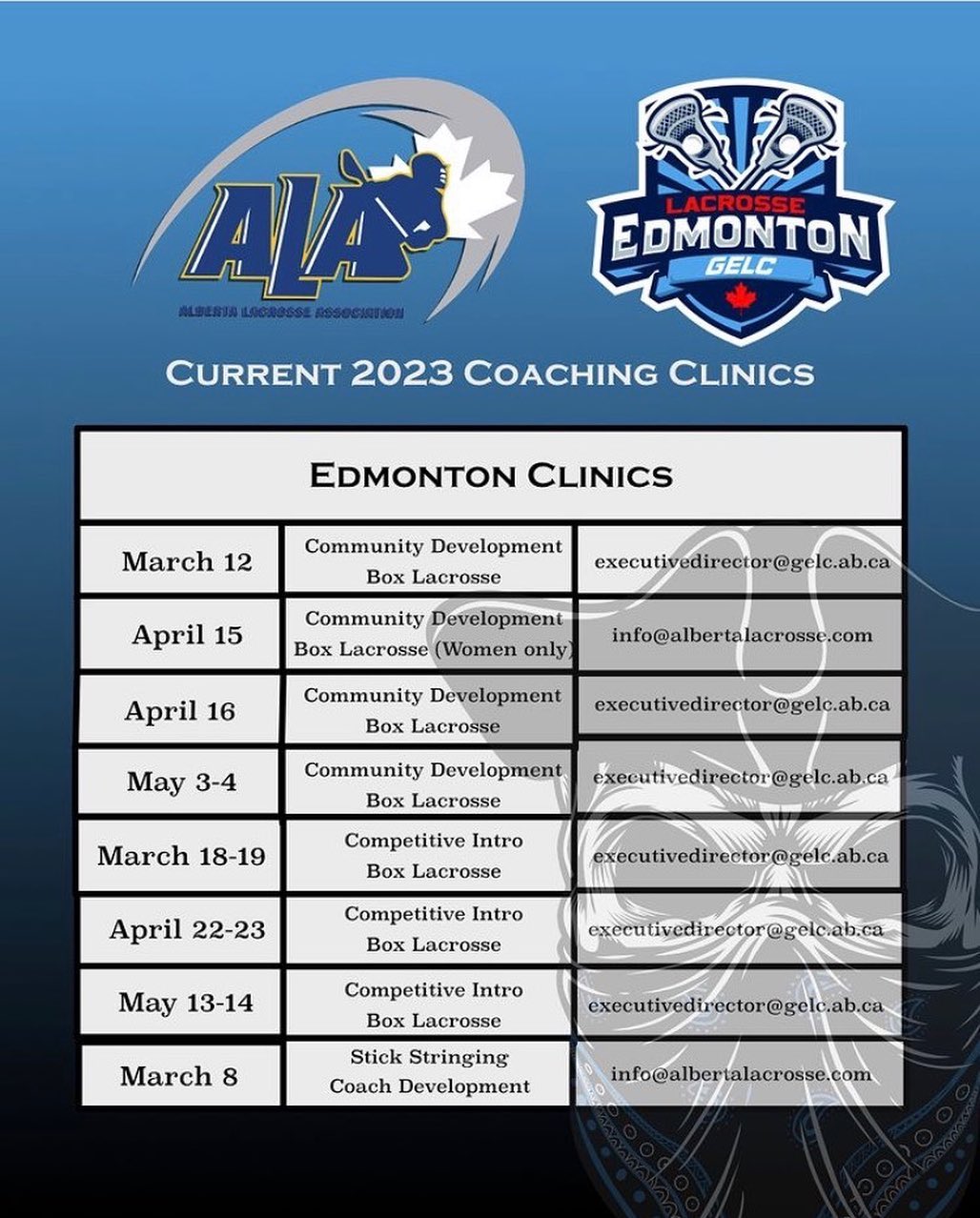 These are the 2023 coaching clinics available in the Edmonton area. You can also visit Alberta Lacrosse for clinics in other parts of the provice.
____________________
COMPULSORY COACHES MEETINGS - Must be attended by a representative from every Team, preferably Head Coach and Manager
The details of upcoming meetings, which are considered part of your volunteer commitment as a coach, are:
ZONE NORTH PRE-EVALUATION MEETING
16 February, 7:00 to 8:30 PM via Zoom and in person in the Reliance The Furnace Company Community Room, Servus Place:
https://us02web.zoom.us/j/82286631203?pwd=NWhQR3UvcFRVOFZKaTF4TSt0QmRIZz09
ST ALBERT RAMS PRE-SEASON MEETING
16 March, 7:00 to 8:30 PM via Zoom and in person in the Reliance The Furnace Company Community Room, Servus Place:
https://us02web.zoom.us/j/82450531597?pwd=UnNGN2FvQkUvbHNhSS9KRVZSckxBQT09
_____________________
Other Important Links
The 2023 ALA process for becoming a coach can be found at:
https://cloud.rampinteractive.com/ablax/files/How%20to%20Become%20a%20Lacrosse%20Coach.pdf
Additional coaching information and resources can be found on the Lacrosse Canada site;
https://www.lacrosse.ca/content/coaching
Canadian Lacrosse Association (CLA) Long Term Athlete Development (LTAD) Program: http://nccp.lacrosse.ca/tools/LTAD/StagesEngBox.pdf
National Coaching Certification Program (NCCP) Registration and Login: http://nccp.lacrosse.ca/index.php
The Locker Room - Coaching Association of Canada: https://thelocker.coach.ca/account/login?ReturnUrl=%2f