Equipment - Box
---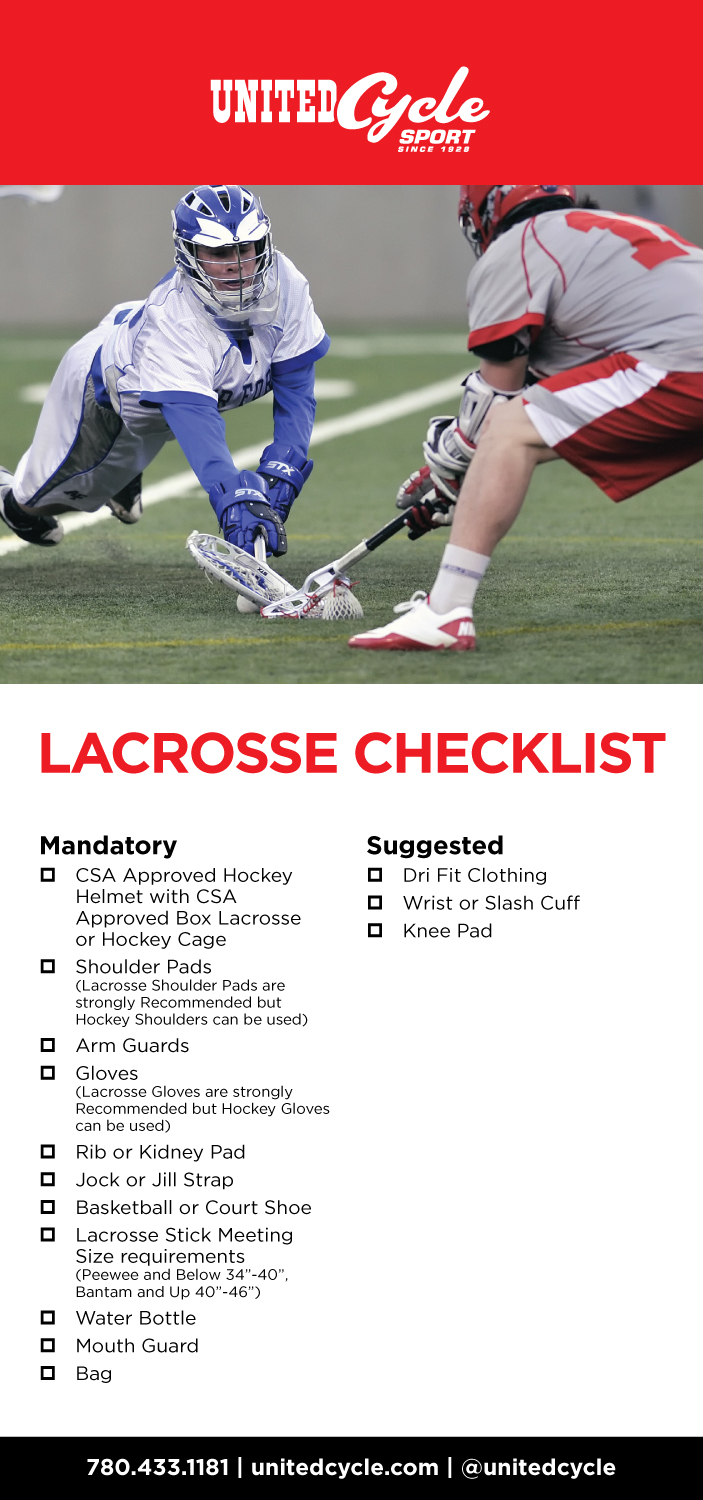 The following is a link to the United Cycle Starter Kit Special Pricing for all GELC members:
All players are required to wear helmet and facemask, protective gloves, shoulder and arm pads, and a back/kidney pad, all which must be approved for lacrosse as specified in the CLA Safety and Equipment Policy.
Goalkeepers are required to wear CLA approved helmet and facemask and throat guard, chest, shoulder and arm pads, gloves, pants, leg guards and shoes.
Stick - A player's stick shall measure between 4 1/2" and 8" in width when measured inside the frame. For Bantam and Midget divisions a player's stick shall measure no more than 46" and no less than 40" in overall length. In Pee Wee and all lower divisions the minimum length of the stick shall be 34". The goalkeeper's stick may be of any desired length, but shall not be over 15" in width.