2022 Floor Time Schedule
---
The 2022 Floor Time schedule will be posted here when it becomes available.
Posting from 2021
PLAYERS HAVE NOW BEEN ASSIGNED TO GROUPS. Each group has it's own Webpage under their division on our Website. Please check the group/team sites for your player group assignments. Players can obtain their schedules through RAMP TEAM APP (available on Google Play or App Store).
Due to the ever changing environment we find ourselves with facility restrictions and AHS participation guidelines from COVID-19, we will make every effort to keep the schedule(s) as up to date as possible. PLEASE CHECK YOUR GROUP SITE or RAMP TEAM APP to ensure you have the most up to date floor times. We appreciate your patience throughout this process.
See the below example: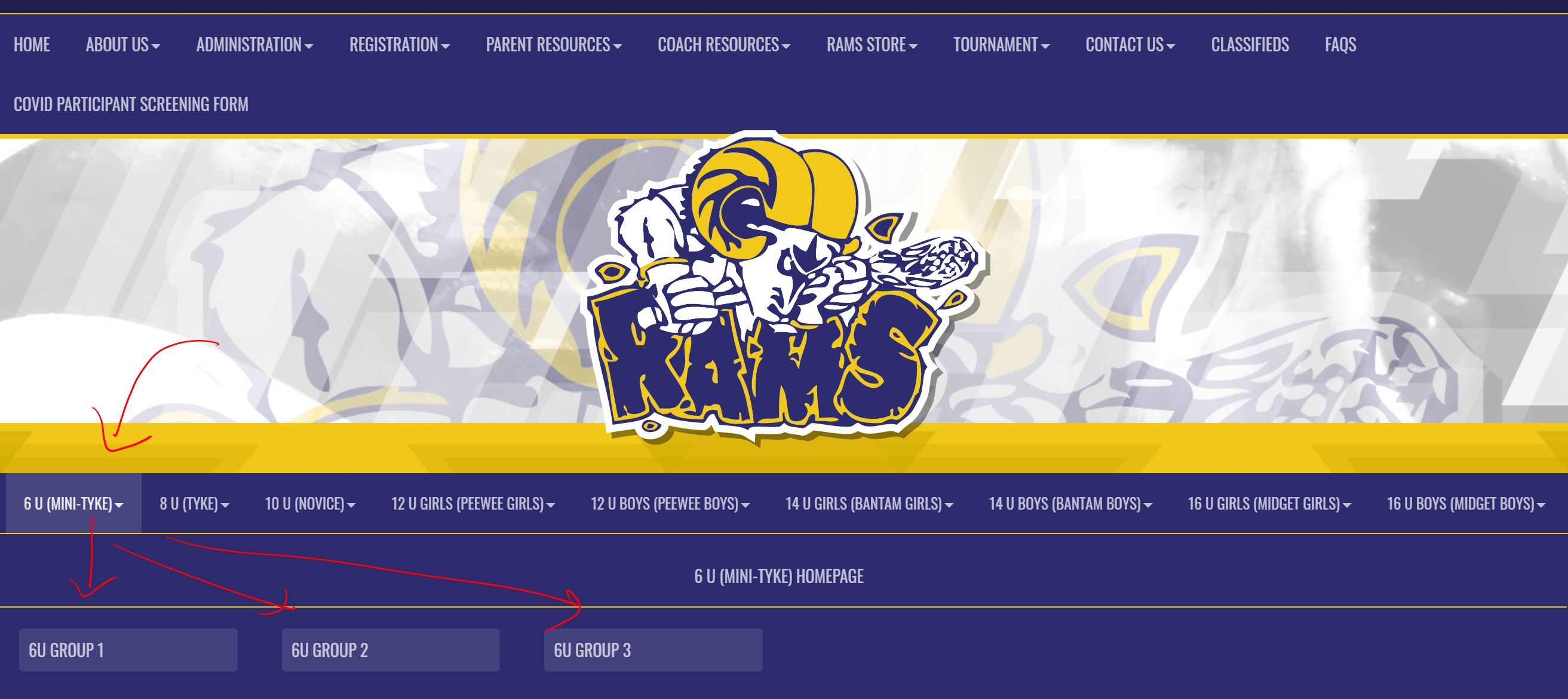 A COVID SCREENING FORM WILL BE REQUIRED TO BE COMPLETED FOR EACH PARTICIPANT (COACHES AS WELL AS PLAYERS) PRIOR TO BEING ALLOWED ON THE FLOOR.
Please use the HEALTH CHECK located of the RAMP TEAM APP for each floor time. The Health Check will be available 24 hours prior to the floor time. Also indicated the player's attendance so the coach can plan accordingly.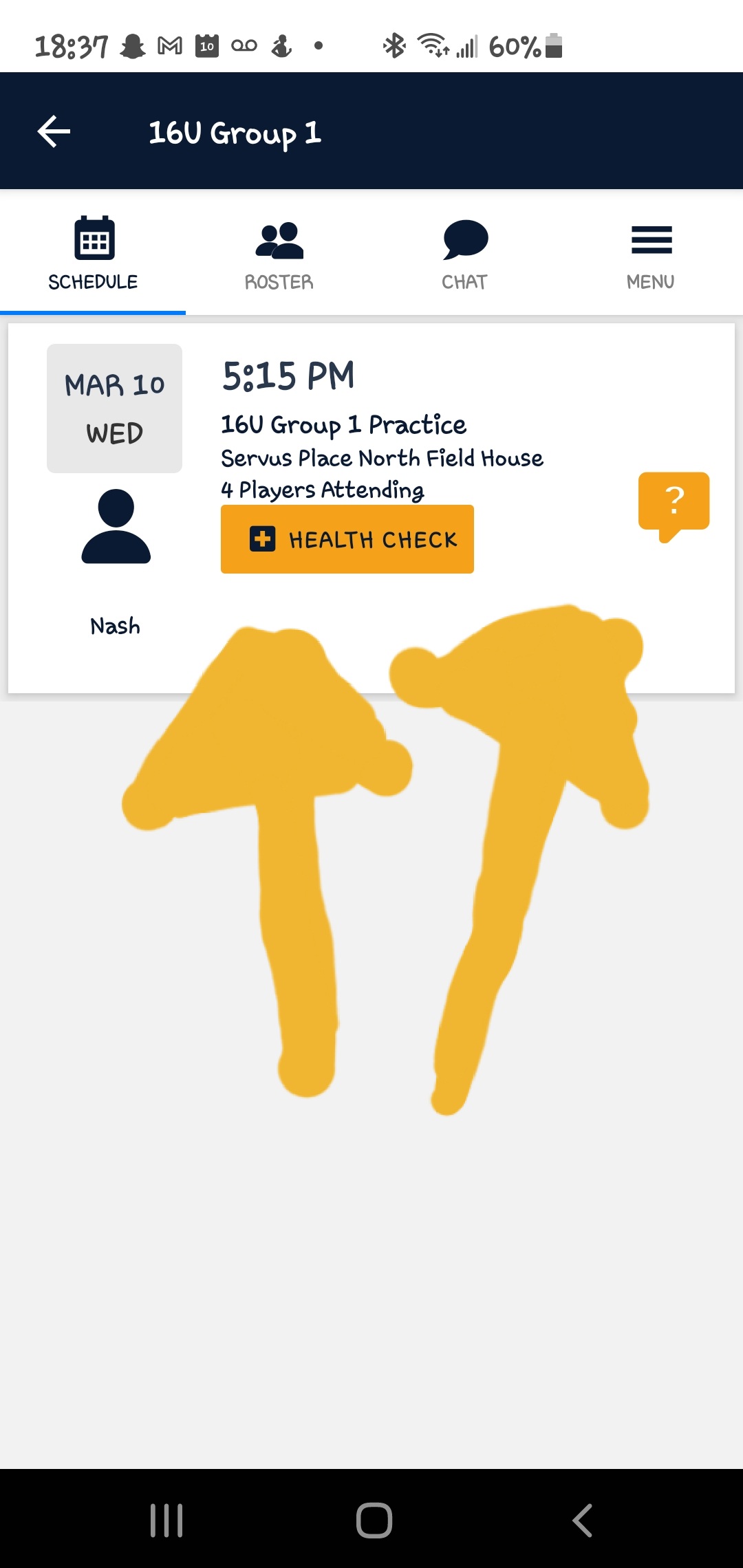 This page was last updated March 10, 2021 @ 18:03
Any questions can be forwarded to the Division Director for the applicable level:
Alternatively, Cory Albrecht, our Evaluation Director can be contacted at evaluationdirector@ramslacrosse.ca