6 U (Mini-Tyke)
Directors
The birth age for 6 U (formally Mini-Tyke) is 2015 - 2017.
If you have any questions regarding 6 U (Mini-Tyke), please contact the director (Sheldon Hendricks): 6u8uDirector@ramslacrosse.ca
Players have been assigned to groups. Please look for your player's floor times in each group on our Website (each group has their own Webpage).
It can be found under the the Level Menu.
Example: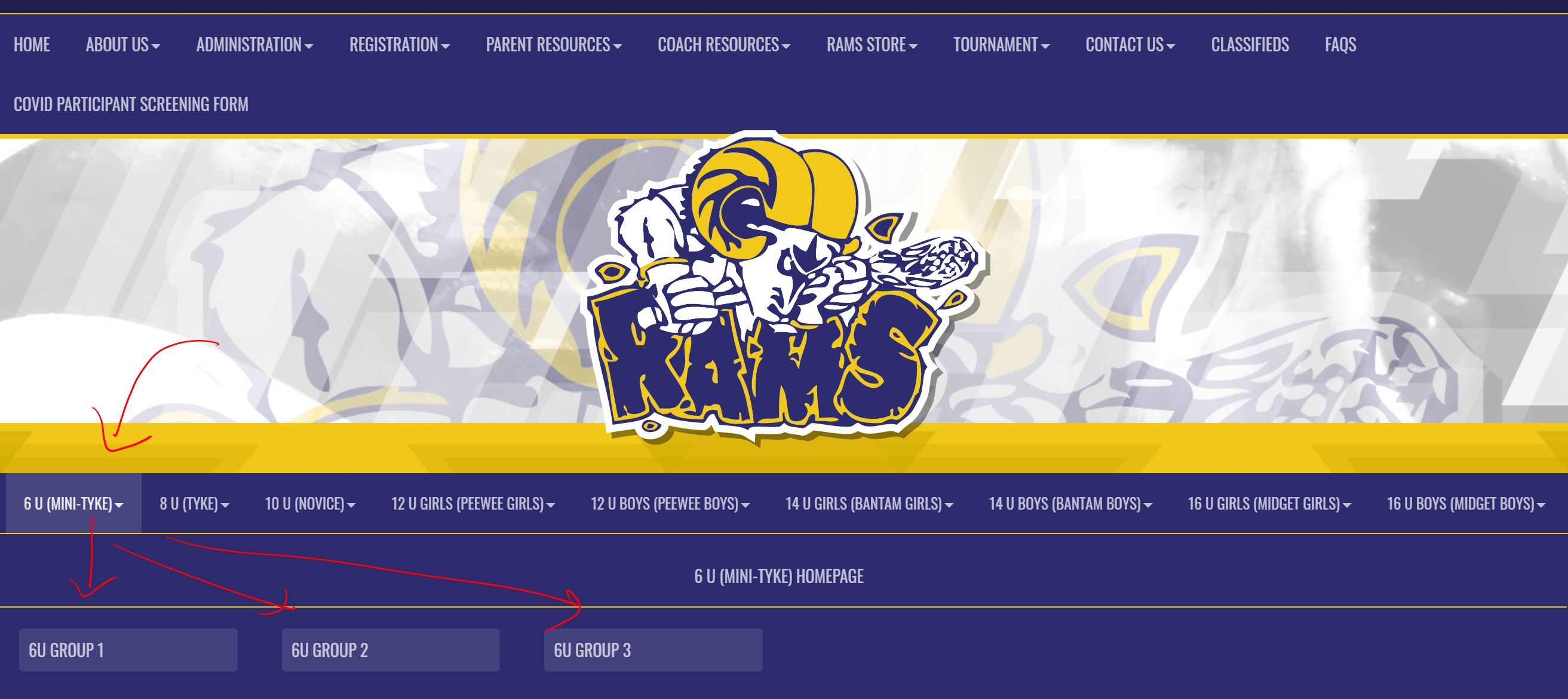 Last updated Mar 7, 2021 @ 20:50